If you want to wow your guests with the most delicious cookies in the world, look no further! These tasty cookie recipes may not be the healthiest, and they may not be the cheapest or the easiest to make… but what they cost you in calories they make up for in yummy!!! Some of these you've probably never heard of, others a classics. Today let's take a look at these delicious cookie recipes!
This Salted Chocolate Chip Skillet Cookie is thick and chewy with the crispiest edges! The dough comes together in 10 minutes and no chilling is required!
Meyer Lemon Greek Butter Cookies are easy, buttery Greek kourabiedes with a refreshing citrus twist. They're perfect for your holiday baking!
These heaven melt cookies are the most delicious cookies I have ever eaten in my life! This recipe originates from Sweden, and these little butter wafer cookies will melt in your mouth and keep you coming back for more!
If you like Texas Sheet Cake, you're really going to love it as a cookie. This recipe for homemade Texas Sheet Cake Cookies is everything you know and love about that deeply chocolate, seriously fudgy Lone Star cake — only now it's in handheld form. Going back for seconds has never been easier. Yes, please.
If you're looking for a recipe for perfect sugar cookies then we've got you've covered! These delicious but easy sour cream sugar cookies with a cream cheese frosting are light and fluffy – the secret is in the sour cream! And they are are perfect for cutting into fun shapes with cookie cutters and decorating.
These fluffy chocolate chips cookies are the best cookies you will every have. Rich and buttery with chocolate chips in every bite.
Peanut Butter Cookies are delicious, but add in peanuts and it takes them in another direction. These cookies remind me of when I used to ride along in my Dad's truck with him. He used to keep a container of cookies in his backseat floor area. This was "just in case" he needed a little pick-me-up during the day.
Ummm… do I even have to tell you why turning a chocolate chip cookie into a smore is delicious?!?!
Check out these salted white chocolate chip brown butter chocolate cookies. The name alone sells this recipe!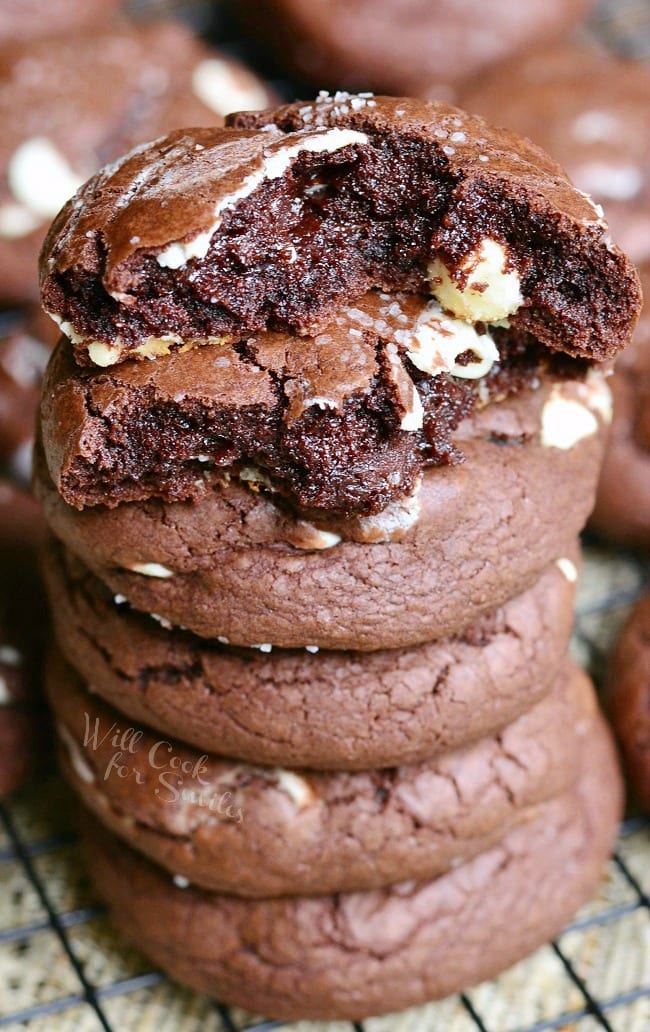 We have taken our super popular Jumbo Chocolate Chip Cookie recipe and dazzled it with Cadbury Mini Eggs & dark chocolate chips. These Cadbury Mini Egg Cookies are the BEST cookies you could bake up this spring.
Learn how to make Bourbon Bacon Chocolate Chip Cookies that are both savory and boozy!
Post continues after this brief information about the Catholic Icing Monthly Membership
---
Monthly Liturgical Membership
Perfect for families! Each month you gain access to printable activity pages, crafts, home altar pieces, and more.
Never has living the liturgical year been so easy and affordable!
---
These Salted Caramel Cookies are tasty cookies that everyone will love! Salty and sweet is always a hit!
Another variation of chocolate chip cookies-soft and chewy chocolate chip cookies loaded with salty bacon pieces and toffee bits! Yum!
Muddy Buddy Cookies… have you ever heard of these? I absolutely love muddy buddies, so I don't know why a cookie variation didn't occur to me sooner.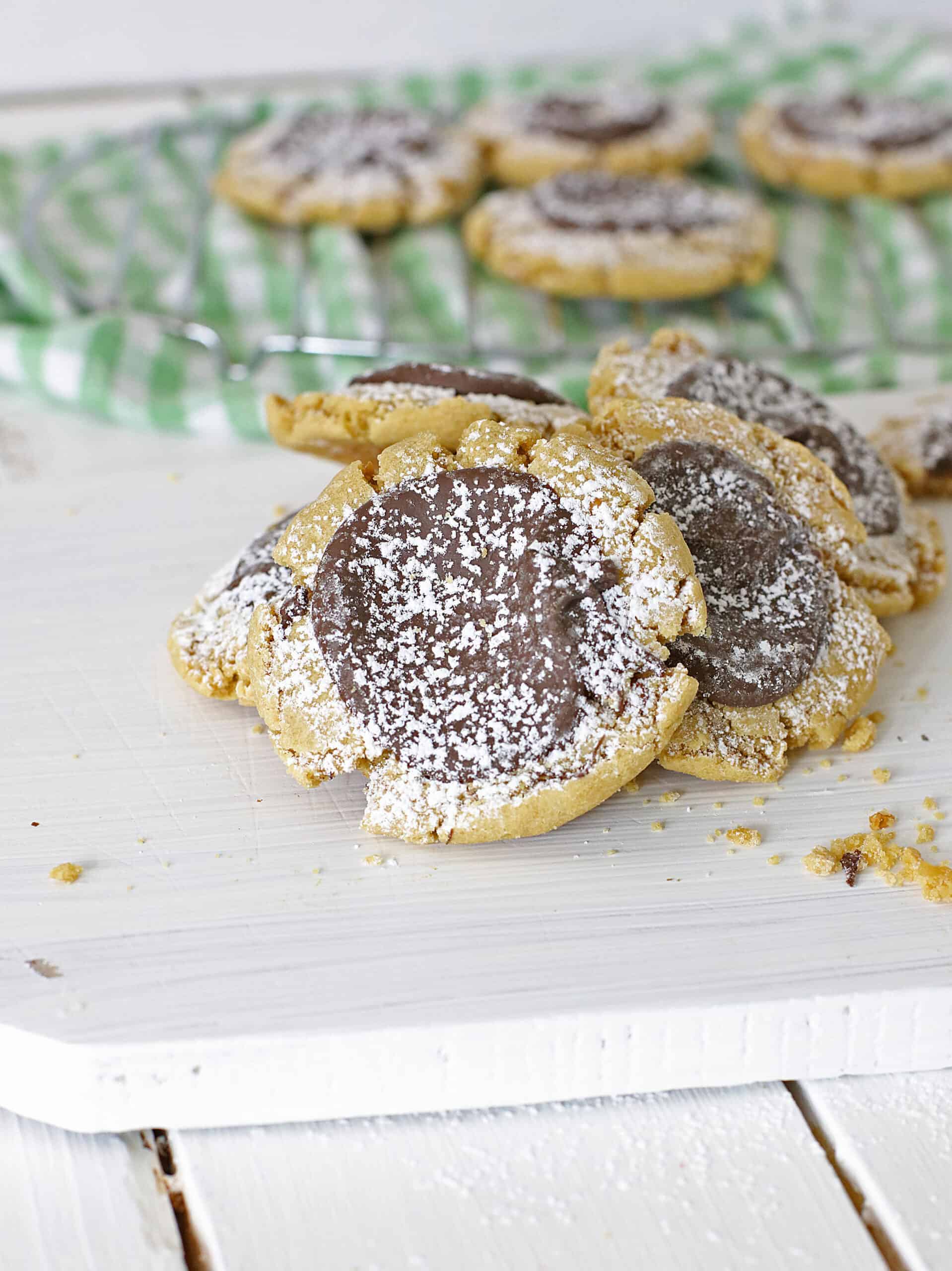 Calling all chai lovers! These chai spice sugar cookies are chewy, delicious, and full of flavor!
With warm spices and a drizzle of white chocolate these pumpkin cookies with white chocolate and pecans are positively divine.
Chocolate Coconut Flour Cookies are super moist cookies that use almond butter, coconut oil and coconut flour for a coconut twist. Sweetened with almond butter and brown sugar, they have a chewy, fudge-like inside.
These amazing apple cinnamon oatmeal cookies – they are crunchy at the edges and soft/chewy in the middle. They are packed with fresh apple chunks, oats, white chocolate, and smell wonderfully of cinnamon!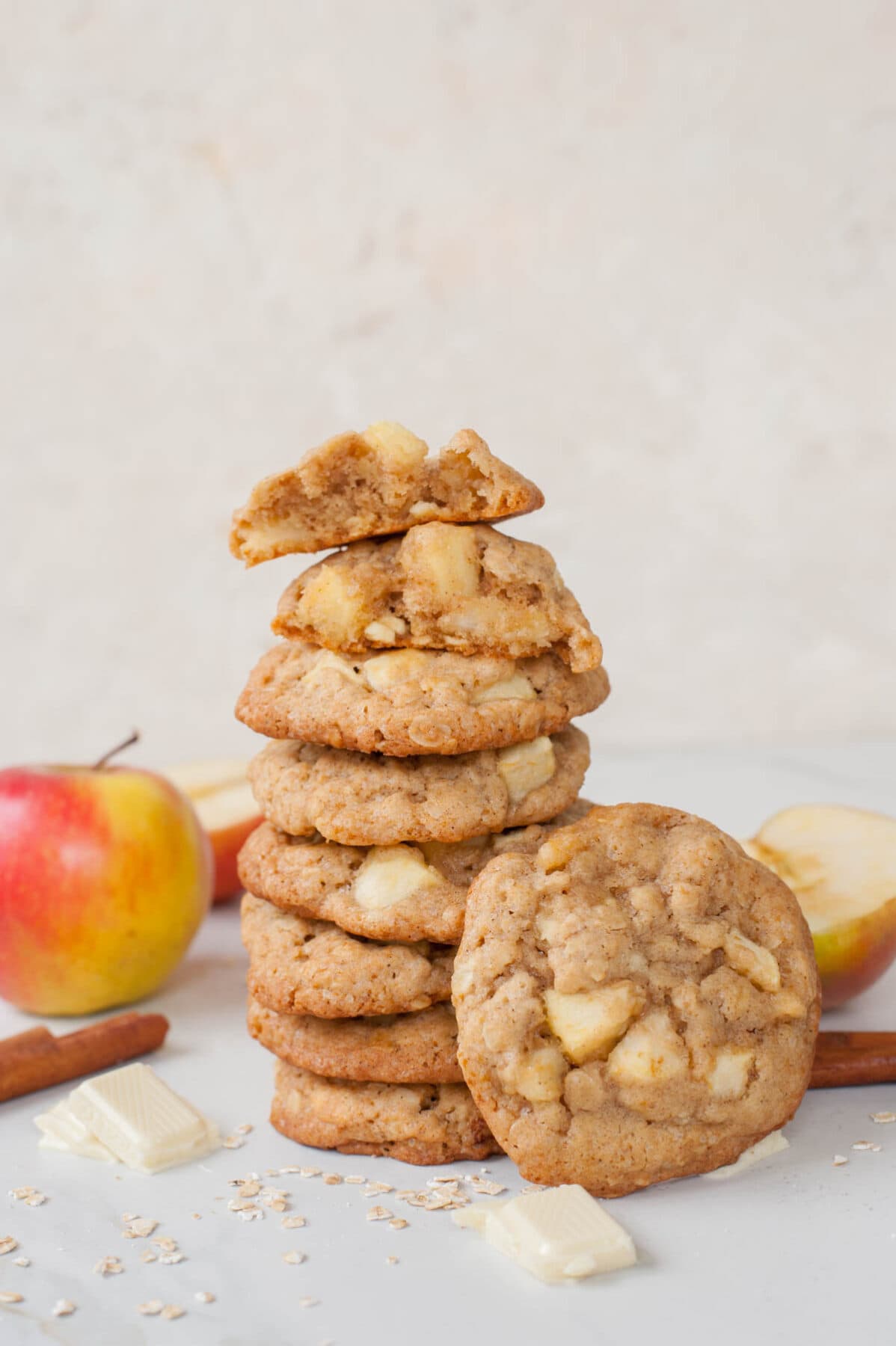 These Nutella sandwich cookies are a heavenly experience for chocolate lovers. Each cookie is made up of two melt-in-the-mouth, intensely chocolatey shortbread cookies, filled with a generous layer of Nutella hazelnut chocolate spread.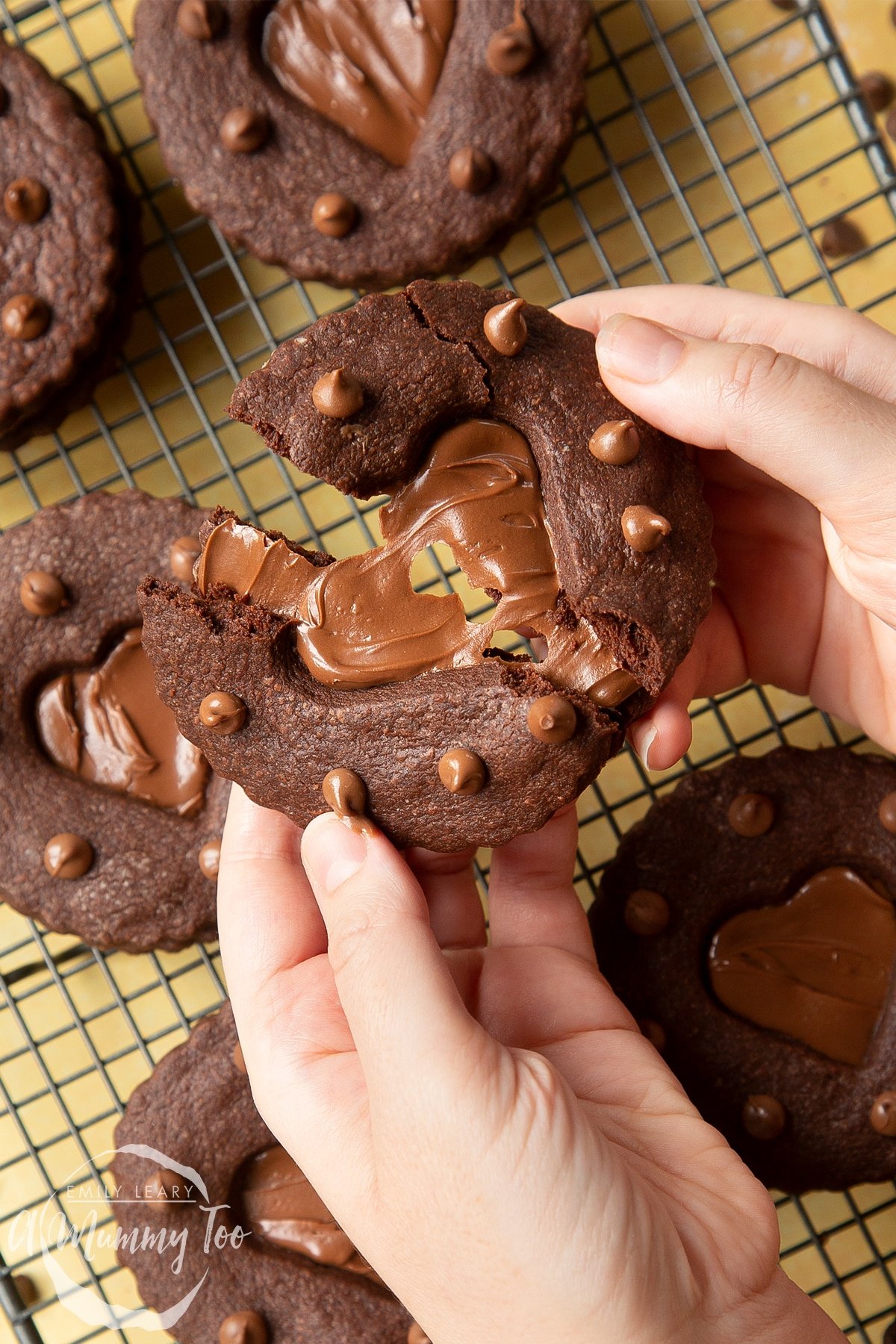 These Ferrero Rocher cookies are incredible. The dough is made with Nutella and oats, and each cookie has a whole Ferrero Rocher baked into the centre.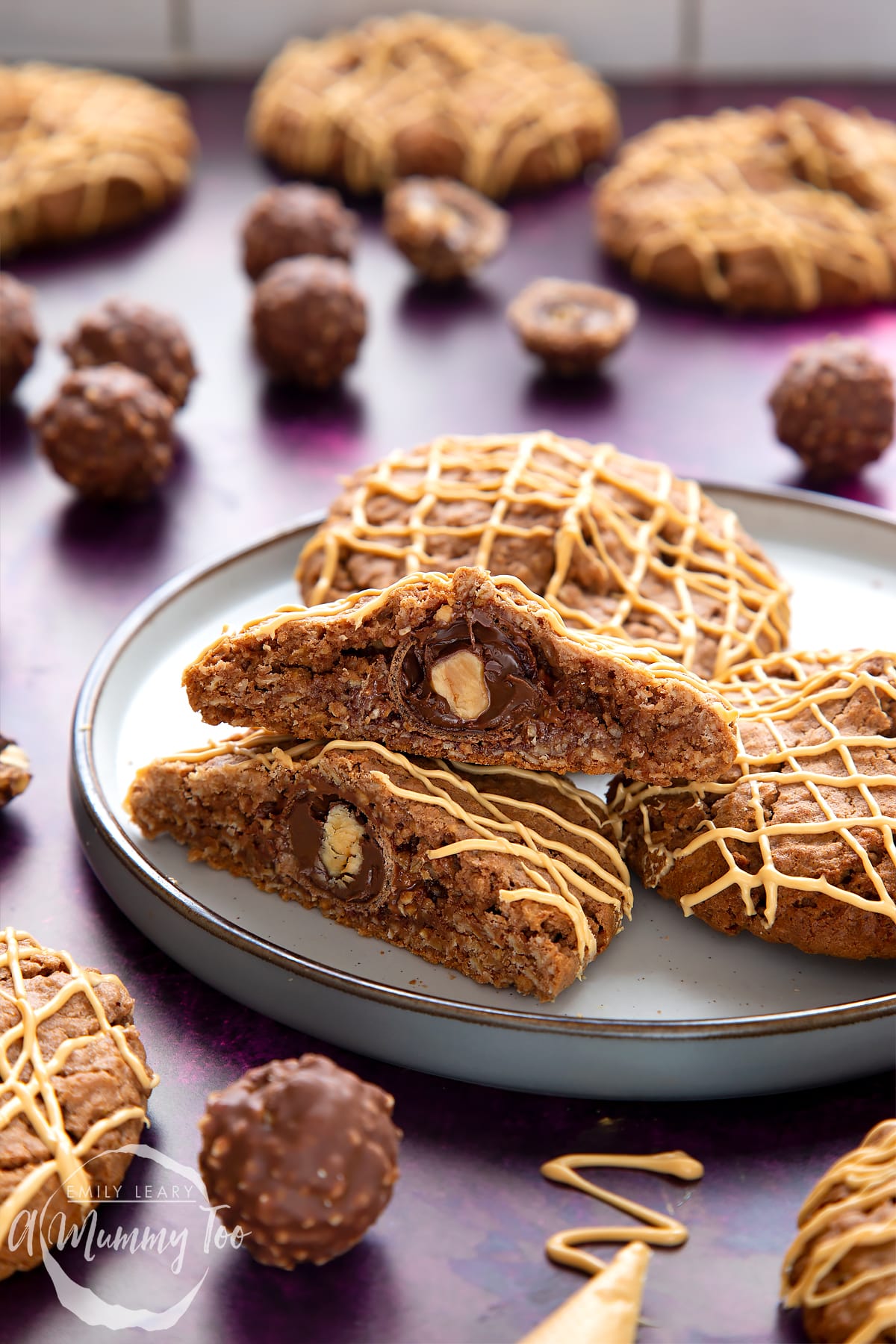 Chocolate Cookie Recipes
Don't miss my 15 perfect chocolate cookie recipes for chocoholics here. I love trying new cookie recipes using chocolate!