Saint Martin de Porres is an amazing Saint and a fantastic feast day to celebrate with your family! The feast day of St. Martin de Porres happens every year on November 3. Also, the month of November is Black Catholic History Awareness Month! So celebrating the feast day of this amazing Saint would be a great way to kick that off. Today, let's look at some St. Martin de Porres resources for kids with crafts, printables, and more!
St. Martin de Porres "Cheat Sheet"
I always find that it's better to know about the Saint myself before trying to teach the kids. Also, the more we know the more creative we can be with planning our activities!
Patron Saint of social justice, hairdressers and barbers, people of mixed race
Born in Lima, Peru
Mixed race, dark in color
Grew up in poverty, yet was always giving to whoever was less fortunate than himself
joined the Dominican convent as a helper as his color prevented him from truly joining
did his lowly tasks with care and joy
medically cared for the wounded and sick
loved all God's creatures
has a special story about talking to mice
healed a priest with the touch of his hand
Ok, I think we are ready to look at some ways to celebrate St. Martin de Porres with kids!
St. Martin de Porres Videos For Kids
In many cases it's the easiest thing for me to let the kids watch a little video about the Saint before diving into our activities.
Here's one that I watched and I can't believe how many times my jaw dropped hearing about his life!
A few disclaimers about this video: The video made it seem that St. Martin de Porres "wins" the love of his father by being good, and so I did talk to my kids about that after watching this. It's unacceptable to abandon your children and if someone was abandoned it's not because they weren't good enough.
Here's a longer St. Martin de Porres video for kids from My Catholic Family.
Here is a video of a reading from the picture book St. Martin de Porres: Rose In The Desert. What a beautiful book!
St. Martin de Porres Picture Books For Kids
When you're starting to teach your kids about the lives of the Saints, I suggest starting with a Saint picture book treasury that includes a lot of short stories you can read together. This will give you a good starting place and then you can add to your library of Saint books over the years. I think this Picture Book Of Saints is a good beginning Saint book for Catholic families. You can find the story of St. Martin de Porres in this book on page 102.
Definitely check out St. Martin de Porres: Rose In The Desert. What beautiful illustrations this book has!
Saint Martin de Porres: Humble Healer. A book for kids telling the story of St. Martin de Porres.
There is also a little Father Lovasik book about St. Martin de Porres.
I love love love the Glory Stories from Holy Heroes! Could seriously not say enough good things about these, and they DO have a Glory Stories CD of St. Martin de Porres! 🙂
Here is a St. Martin de Porres chapter book for older kids, and also adults may enjoy this read as well! This is a great series.
The Saints And Me series also has this book: St. Martin de Porres, A Beggar For Justice.
St. Martin de Porres Printables For Kids
Paper Dali has a super cute coloring page of St. Martin de Porres for kids!
The Catholic Playground also has a nice printable coloring page that is totally free.
St. Martin de Porres Crafts And Activities For Kids
As always, you can use the templates inside of my Saint Puppet Ebook to create any Saint you wish!
My kids absolutely adore Saint peg dolls, and they have hands down been the most played with toy in our home among 4 children! You can see the St. Martin de Porres doll here that we got from our peg doll exchange. If you're feeling crafty, paint one with your kids! You may be surprised how young kids can make their own peg dolls. Check out my printable Saint peg dolls to get your collection started on the easy!
Elevator To Heaven had a St. Martin de Porres feast day celebration which included these cute prayer card craft! You can find all of her celebration ideas here.
Post continues after this brief information about the Catholic Icing Monthly Membership
---
Monthly Liturgical Membership
Perfect for families! Each month you gain access to printable activity pages, crafts, home altar pieces, and more.
Never has living the liturgical year been so easy and affordable!
---
Training Happy Hearts has a fun activity that gets kids using their motor skills! She shares a set of printable obstacle course station cards as a fun devotion for kids celebrating St. Martin de Porres. So cute! What a great idea.
Have ya'll seen the Sew-A-Saint dolls from Faith And Fabric? These are so fun and as easy as sewing a pillow with kids! My girls love when I take the time to sew with them, and they absolutely adore these dolls that they made themselves. Here are my girls with theirs. You can order the St. Martin de Porres Sew A Saint doll here.
Julifruu also has a pattern so you can crochet your own St. Martin de Porres doll. Isn't this adorable?!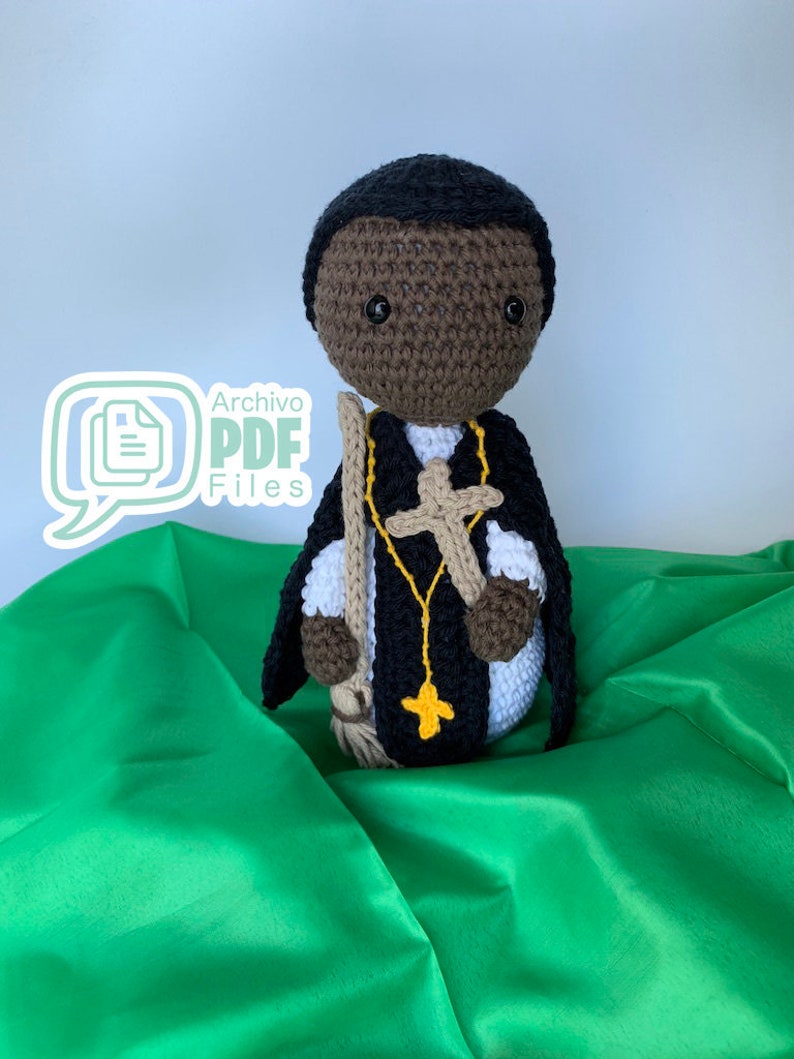 Mouse Snacks For St. Martin de Porres
It is said that mice were a problem in the convent where St. Martin de Porres was a helper. They were eating the food and chewing holes in the linens. St. Martin de Porres told the mice that if they would stay out of the convent, he would feed them in the garden, and they both kept their deal! You can read about this story in the Pied Piper Of Peru. Also, some of the videos I shared above tell the story as well!
Because St. Martin is so known for this story of the mice, why not try a fun mouse snack or craft to celebrate his feast day? Here are some cute mouse food ideas.
These adorable mice cupcakes from Taste Of Home look fun and simple to put together to celebrate this feast day!
These easy to put together hard boiled egg mice from Key Ingredient would be a great healthy option for making a fun mouse snack.
I love how these cherry mouse snacks from Knot In The String have little cherry stem tails! There are step by step directions for creating these and it actually looks like a fairly simple and fun process.
The Happier Homemaker has this great recipe for Christmas mice cookies. Look how cute these things are!!!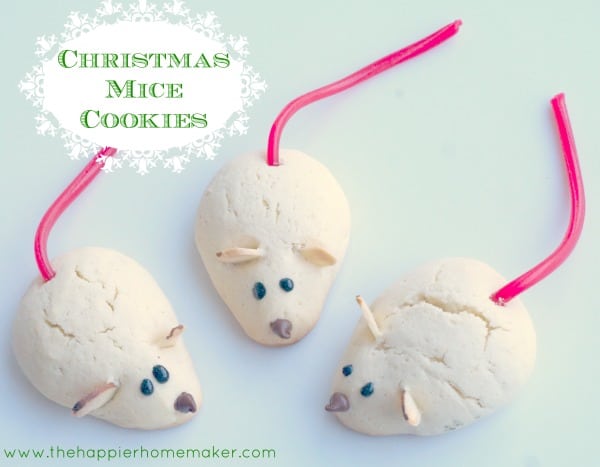 For a salty alternative, why not try these adorable cheese mice on crackers from Manu's Menu?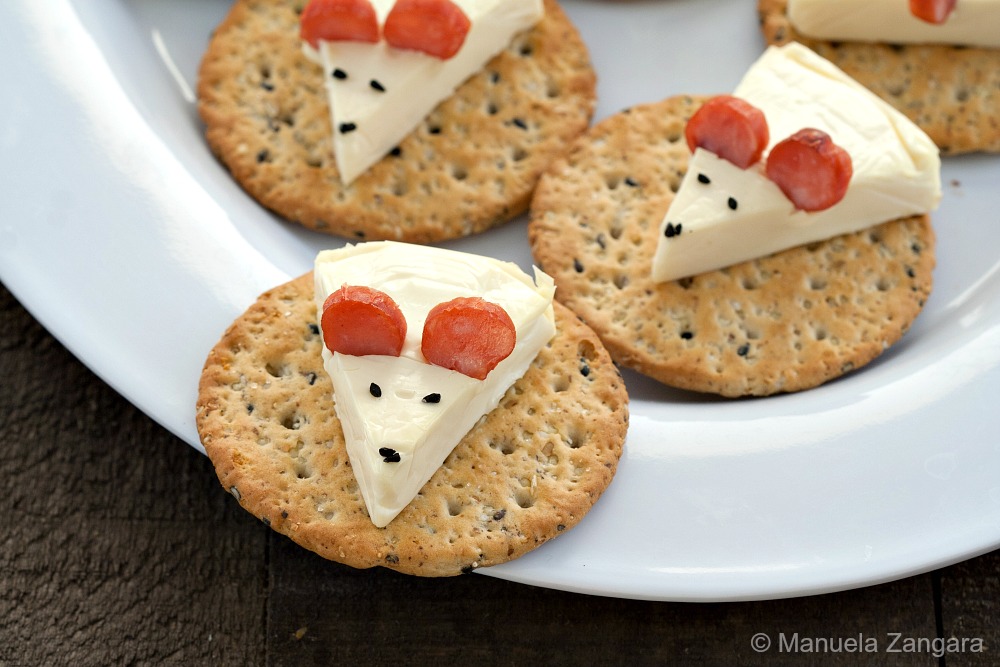 These adorable strawberry mice from Eats Amazing would be a great fruit based option for an easy mouse snack.
Broom Snacks For St. Martin de Porres
This Saint is almost always pictured with a broom in his hand as he did even the most lowly tasks with great love and a good attitude. Why not try some of these fun broomstick snacks to remember the most common symbol of St. Martin de Porres.
Instructables has some very cute and easy broomstick snacks here. These look like so much fun!
You could also try this sweet alternative- a cute broomstick snack made from candies! These cute broomstick snacks come from Totally The Bomb.
Try Some Peruvian Food!
Since St. Martin de Porres was born in Peru, you could also try serving some Peruvian food to celebrate this fesat day. Buzz Feed has a list of 20 Peruvian foods you need in your life with links to recipes. Some of these look absolutely delicious, and I am such a sucker for Latin food!!!

I hope you found some of these ideas useful for learning about St. Martin de Porres with your kids!
You can find all of my resources for celebrating Black Catholic Awareness Month here.
You can find all of my resources for living the liturgical year in November here.